Tart Cherry Grilled Cheese with Sage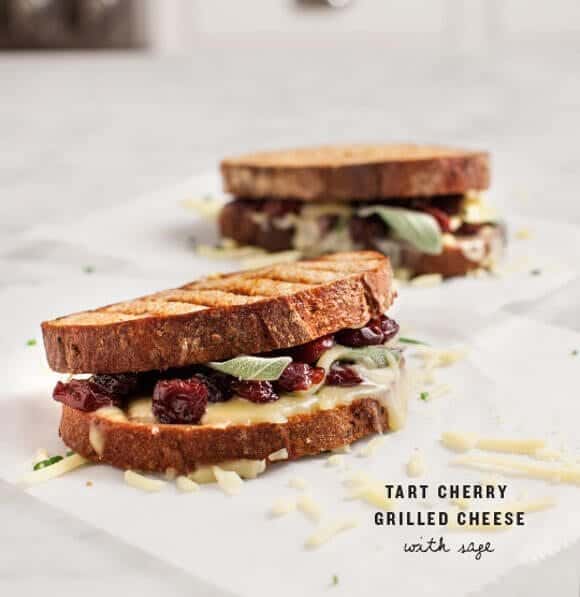 When it comes to grilled cheese sandwiches, I think more is more. I say, skip the white bread and American singles and instead opt for:
1. thick grainy bread
2. fancy sharp cheese
3. fresh herbs
4. something sweet or tart, to balance it all out
In this case, component #4 – the tart cherries – are sweet and tart, making this my ultimate grilled cheese. Plus, I like to sneak in superfoods wherever I can.






Tart cherries (also called sour cherries) have some unique super-fruit benefits. They're a natural anti-inflammatory as well as a source of melatonin. Nutrition aside, they also just taste really good. I especially love their tangy flavor in combination with the savory sage. And they become deliciously plump and juicy when smothered in melted cheese.
They're available in dried-form year round – I find mine in the bulk bins at my grocery store.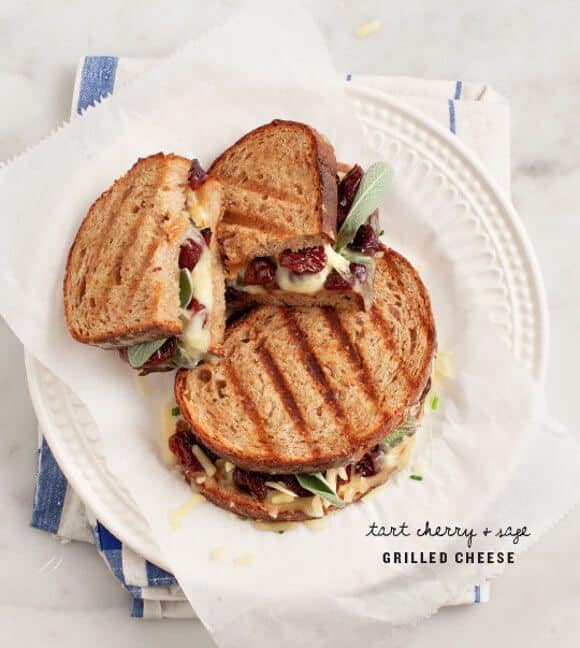 Tart Cherry Grilled Cheese with Sage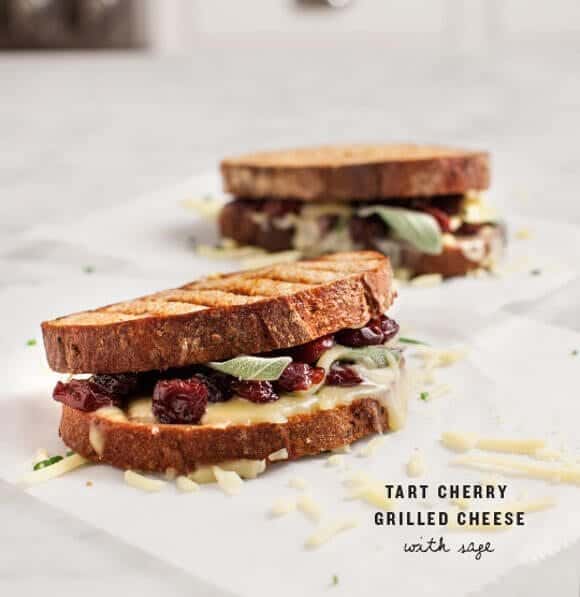 4 slices whole grain bread
½ cup shredded white cheddar cheese
¼ cup dried tart cherries
6-8 sage leaves
2 tablespoons chives
drizzle of olive oil
Assemble sandwiches with cheese, tart cherries, sage and a sprinkle of chives.
Drizzle outside of the bread with a little olive oil and transfer to a hot skillet or grill pan. Press sandwiches down (using a big spatula, or something heavier – I sometimes set another skillet on top).
Cook each side until the bread is golden brown and the cheese is melted. (4-5 minutes per side)

If you make this, let us see! Tag your photo with #loveandlemons on Instagram.