Spicy Mango Chile Wraps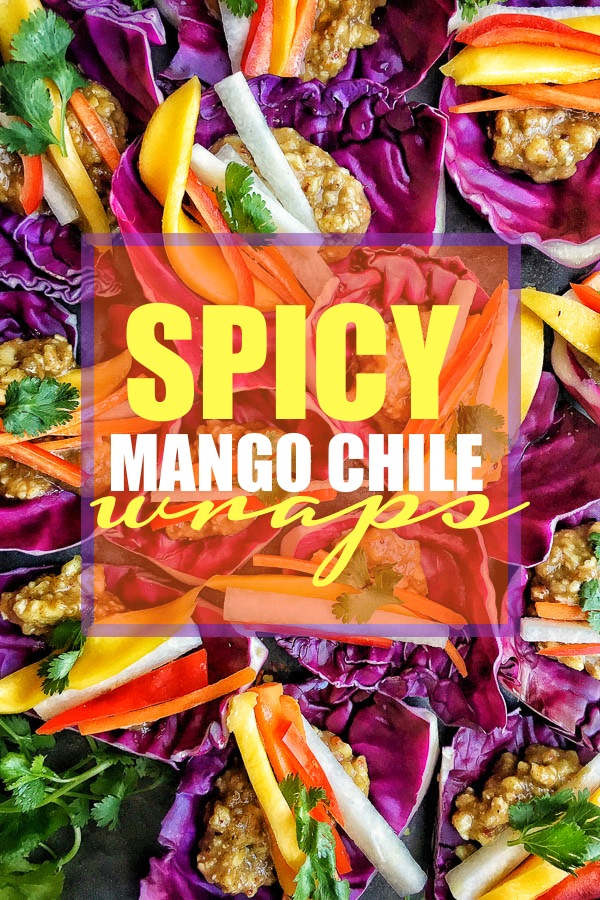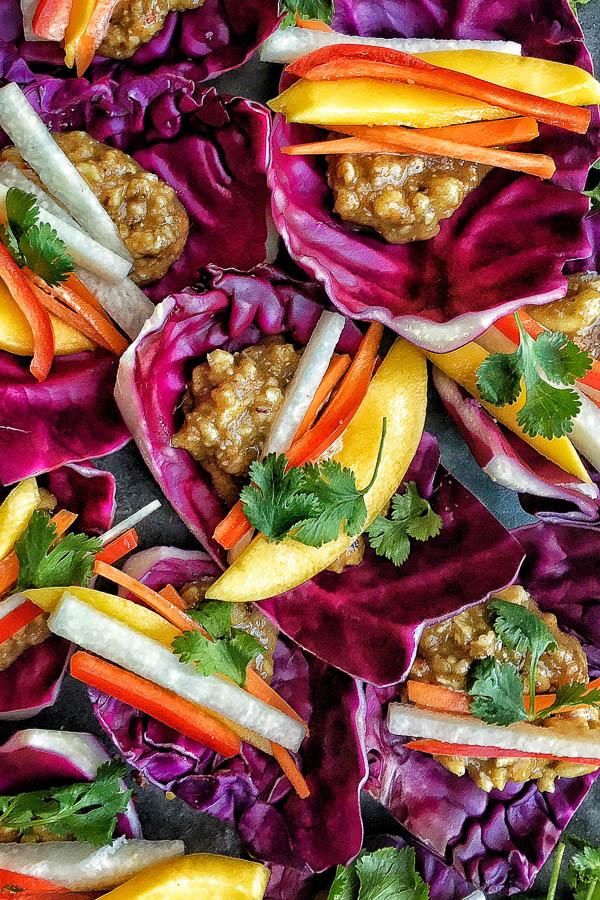 Now I can have as many as I want…which is all of them.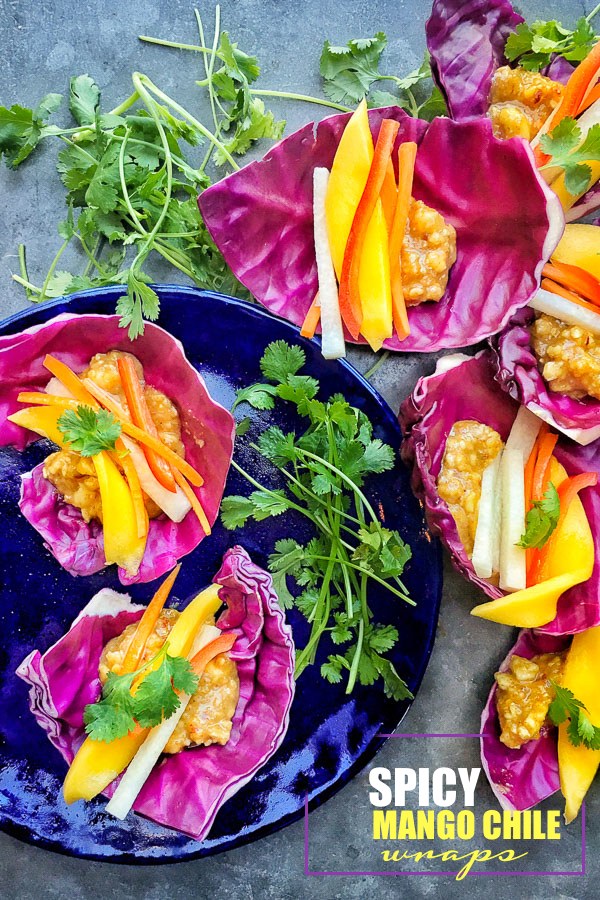 Each cabbage leaf carries a few spoonfuls of an amazing crunchy/spicy/sweet almond walnut spread as well as carrots, red peppers, jicama mango and cilantro. My meat eating husband was surprise how good/filling these were. The best part is that I didn't have to turn my oven on and everything is so incredibly fresh, satisfying and most importantly- healthy!  That nut spread is definitely going in my meal prep rotation. 
Let's gather our ingredients.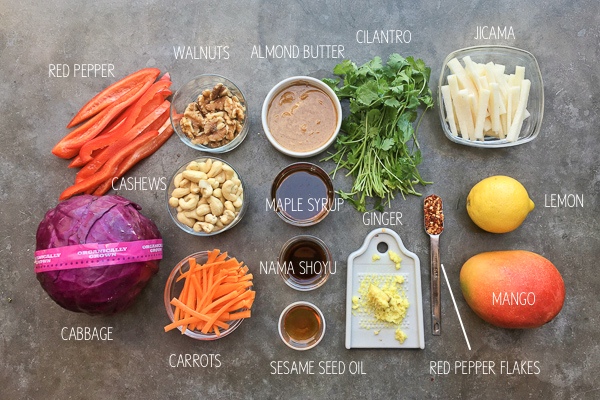 We blend all the ingredients for the spread. I use my Vitamix! 
We leave out the cashews for this part.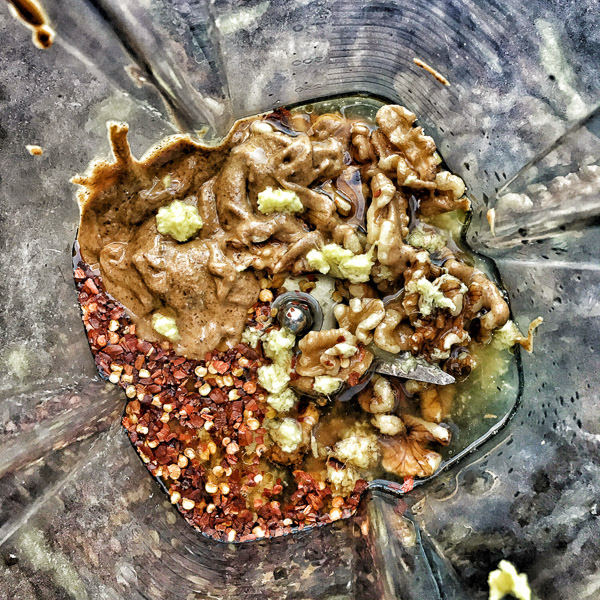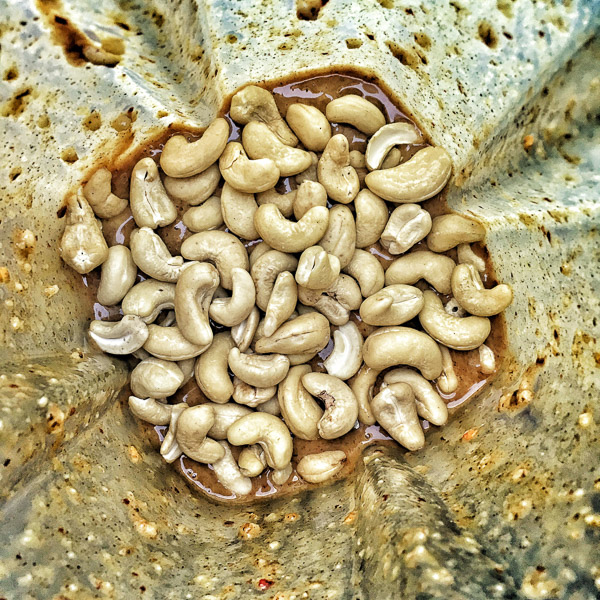 YES. Chunky spread. You could make it a little thinner, but I like the crunch of the cashews so I left mine at this consistency.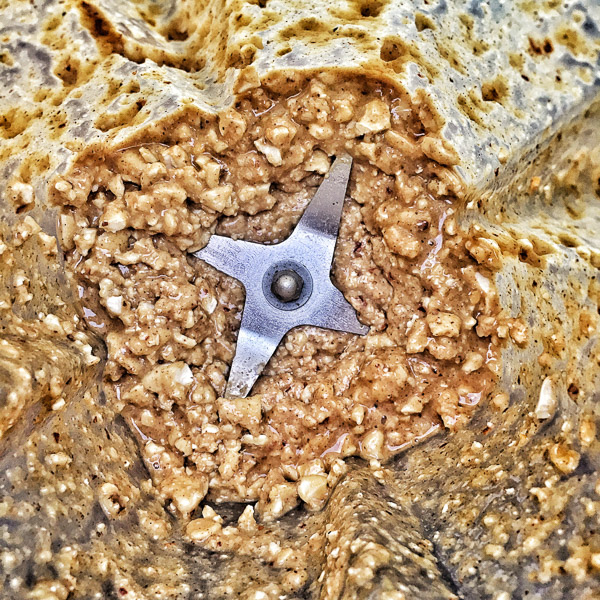 Cut all of your vegetables. Pull the leaves off your cabbage.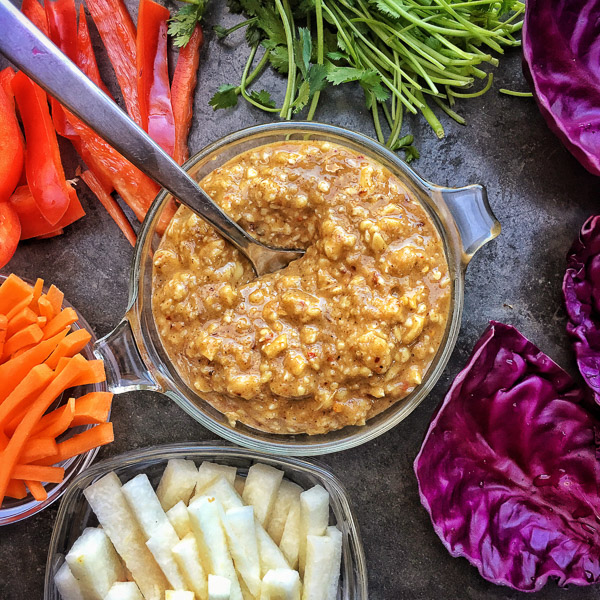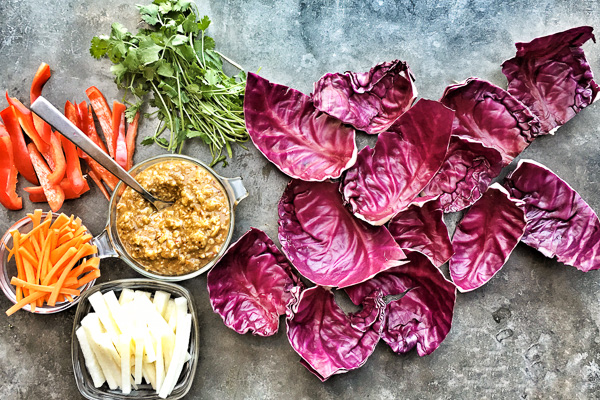 RED CABBAGE IS GORGEOUS. You're eating so many colors here.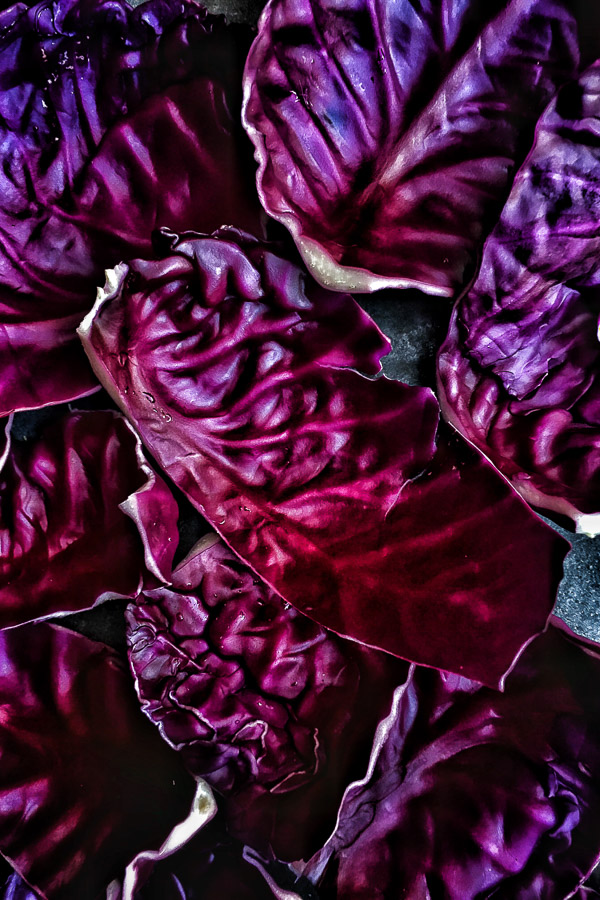 Spread goes on top of the cabbage.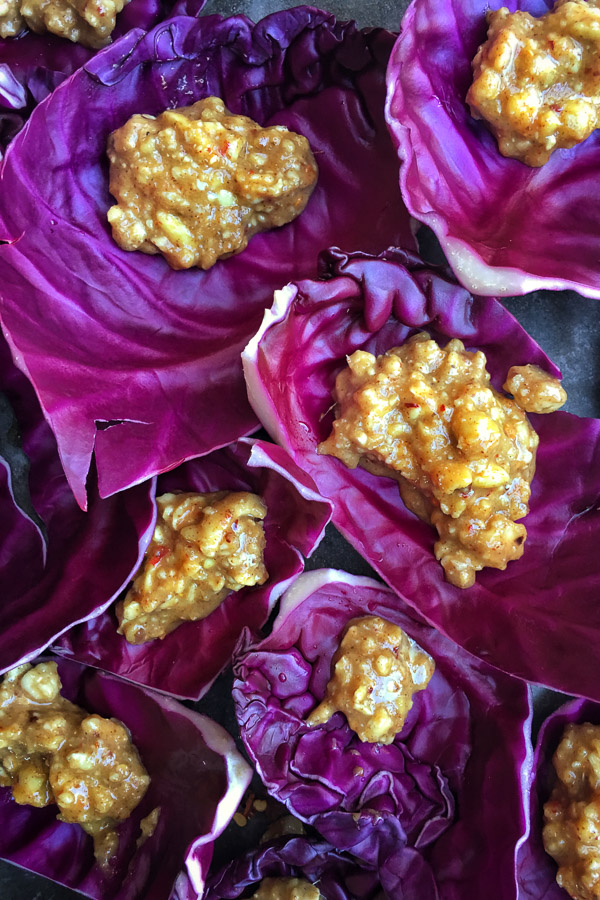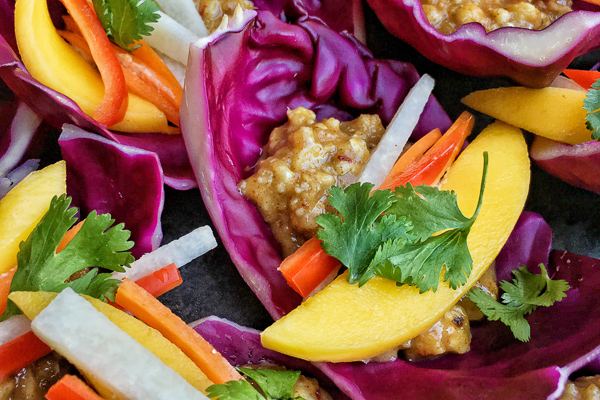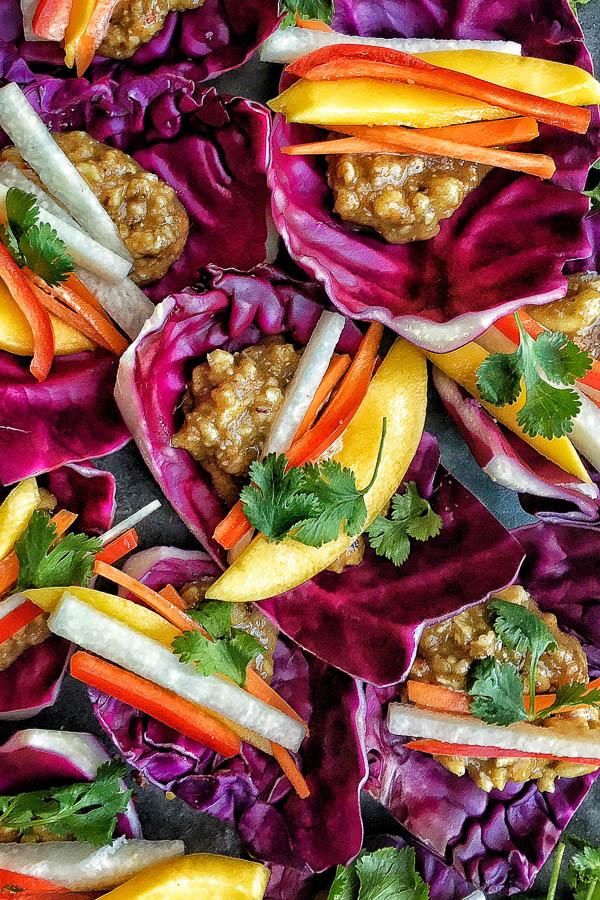 Spicy Mango Chile Wraps

1 tablespoon sesame oil
1/4 cup maple syrup
1/2 teaspoon salt
1/4 cup almond butter
1 tablespoon nama shoyu
2 tablespoons chopped fresh ginger
1/4 cup fresh lemon juice
1/2 cup walnuts
2 teaspoons red pepper flakes
1 cup raw cashews

Puree all the ingredients except the cashews in a high-speed blender or food processor.  Add the cashews and pulse a few times to keep it chunky.

1/2 head red cabbage, leaves separated and left whole
1 carrot, julienned
1 bell pepper, julienned
1 cup julienned jicama
1 mango, peeled & thinly sliced
handful of cilantro, for serving

Lay out cabbage leaf and place a few tablespoons of the filling vertically down the center. Arrange the carrot, bell pepper, jicama, mango and cilantro on top, then fold the sides in and serve.