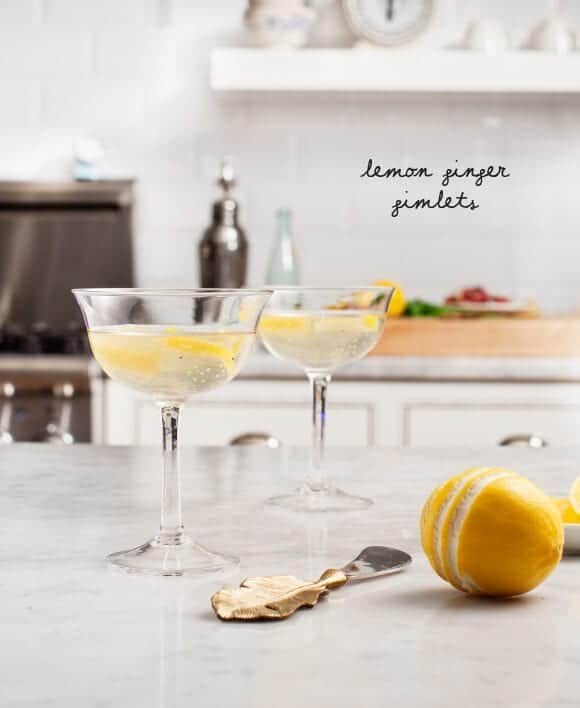 It's Friday and it's 5 o'clock somewhere – can we take a moment and cheers to that? These lemon ginger gimlets are the final recipe that I contributed to our Meals for Me & You feature on Anthropologie's blog. I'm calling them "Gimlets with a Girlfriend" – so go grab your bff and mix these up tonight. Plus, lemon + ginger = "healthy drinking."
A lot has been going on this week so, if it's alright with you, I'm going to speak in bullet points today. Here are links to some random bits that I found delicious and interesting: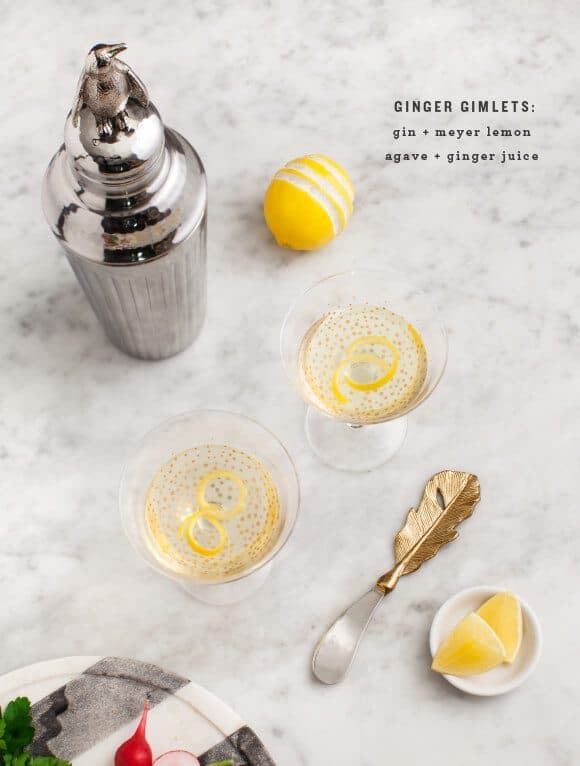 Happy happy hour! xo, Jeanine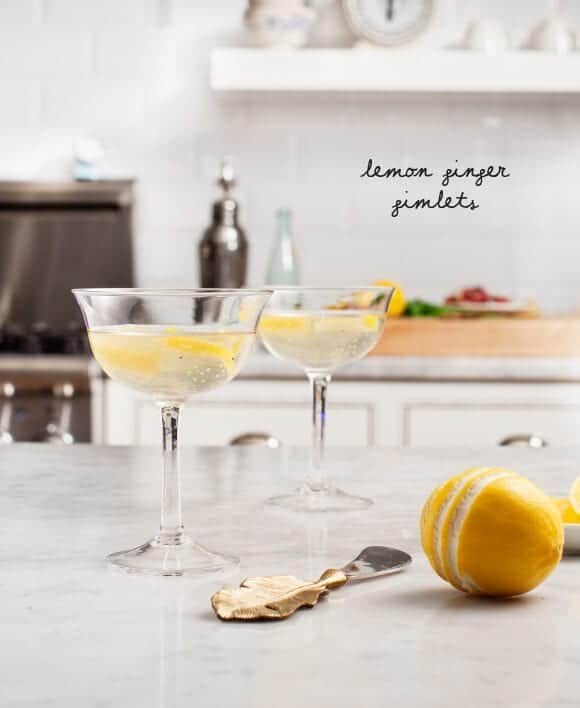 ¼ cup gin
1 tablespoon meyer lemon juice
1 tablespoon agave nectar
splash of ginger juice*
splash of sparkling water
lemon peels, for garnish
Fill a cocktail shaker with ice. Add the gin, lemon juice, agave nectar, ginger juice, and a handful of crushed ice ice. Shake for 20 seconds, then strain into two glasses. Top with a splash of sparkling water. Garnish with lemon peel.
*I like this brand of ginger juice, I usually get it at Whole Foods, Central Market or Wheatsville Coop. It lasts awhile in the fridge and it's great for smoothies as well.
Special thanks to Anthropologie for providing the tableware items in this post!

If you make this, let us see! Tag your photo with #loveandlemons on Instagram.