Edible DIY Gift Ideas (+ printables!)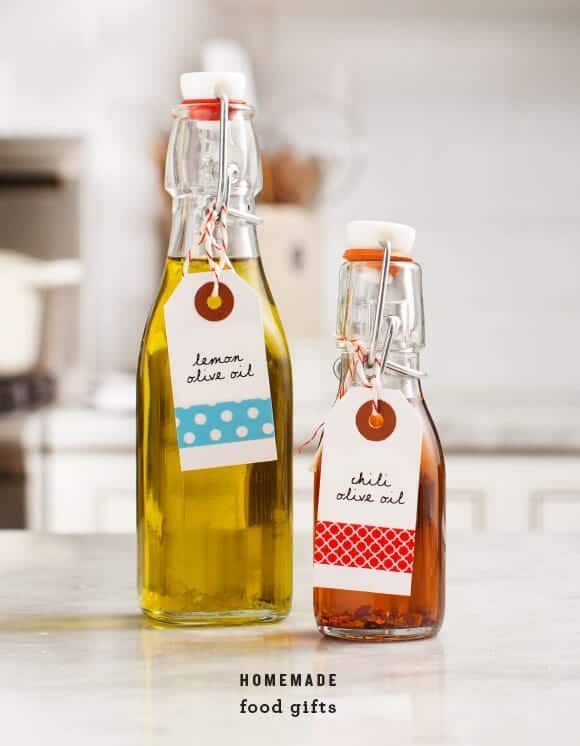 I have to say that my favorite part about Christmas is wrapping the gifts. When I was in college in Chicago, I had a part time job wrapping gifts at the infamous Marshall Fields on State Street. Their gift wrap room was full of rolls of beautiful wrap, ribbon, and bows – it was a small haven from the holiday chaos that was happening everywhere else outside in the city. So recently, when I was given the opportunity to go through The Container Store's "Gift Wrap Wonderland," I was positively giddy. Of course they have gift wrap galore, but they also adorable jars, tags, tapes & twines… oh my.
These simple projects don't require perfect corners or invisible tape (although maybe a DIY for next year!). I had way too much fun making & decorating these and I hope you do too.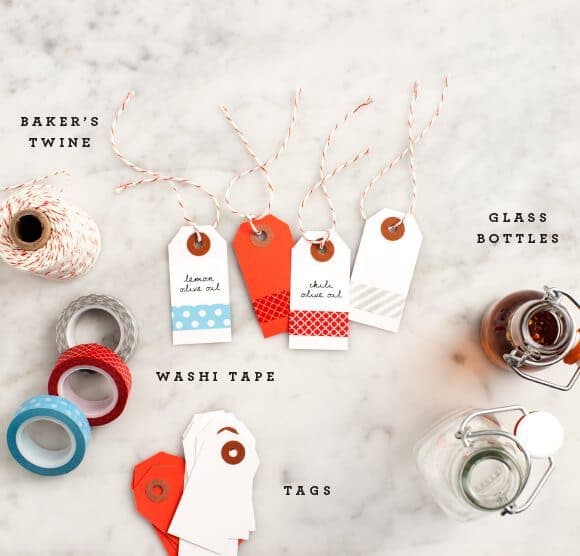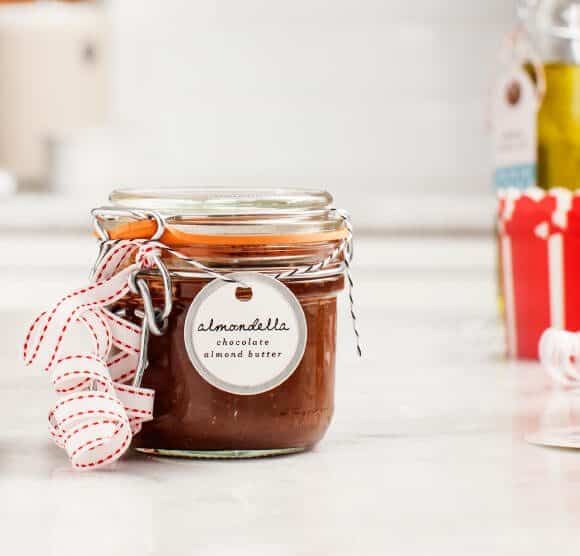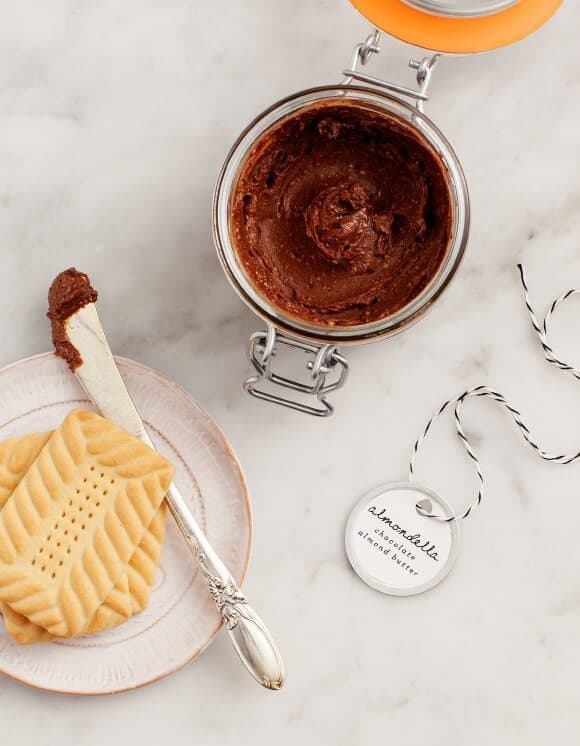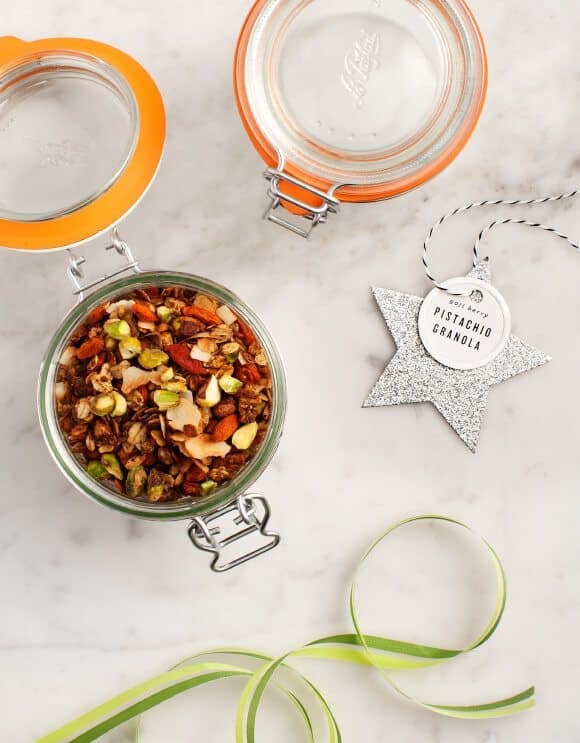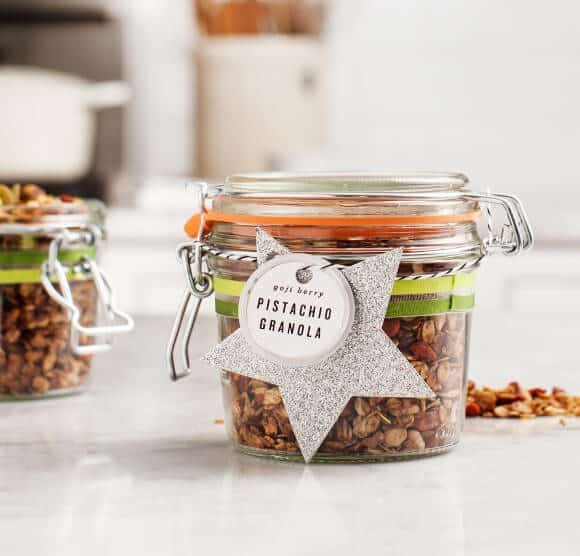 Download these tag designs and assemble your own tags. Click here to download the PDF, print them out, cut them out and stick them onto Metal Rim Tags with double stick tape. (Or print them onto full-sheet adhesive paper). I also handed out little packets with recipe cards that I tucked inside these festive treat bags.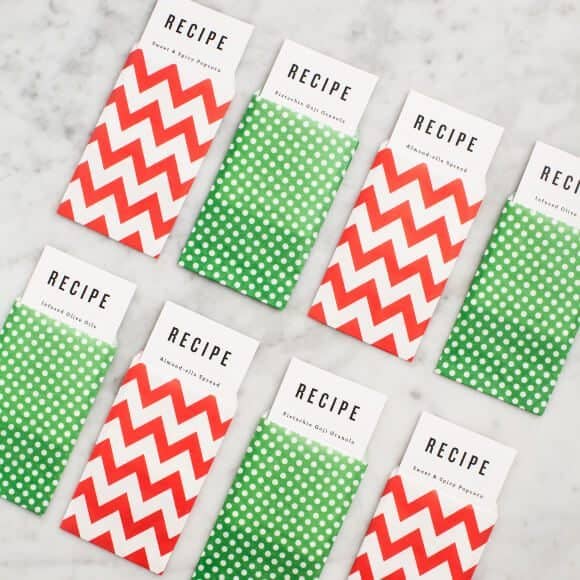 …and one quick snap of me doing my demo-thing in Gift Wrap Wonderland at the Container Store 🙂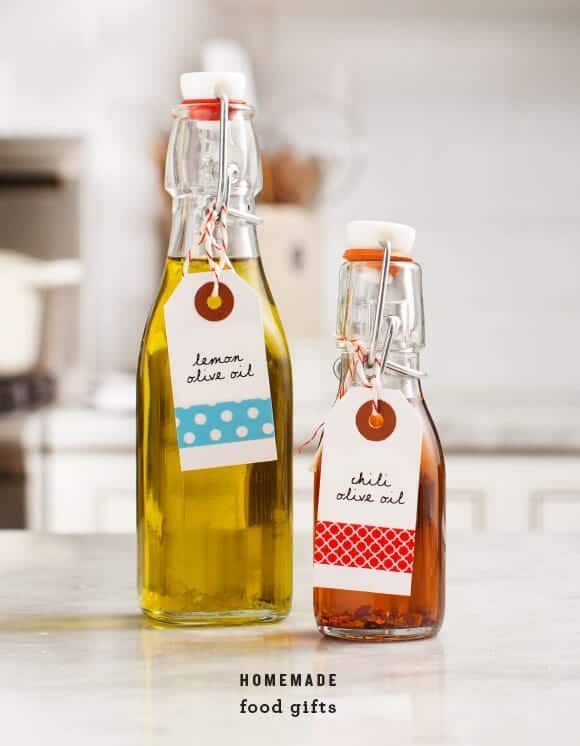 ½ cup extra-virgin olive oil
zest of 1 small lemon
½ cup extra-virgin olive oil
1½ tablespoons red chile flakes
In a small saucepan, combine the oil and lemon zest or red chile flakes and simmer over low heat for 20 minutes.
Strain the oil and cool completely at room temperature. Pour the oil into an airtight glass container. Add fresh lemon zest or red chile flakes for garnish, if desired.
Store in the refrigerator for up to two weeks.
If the oils get a little cloudy in the fridge, set them at room temp for a a bit before serving.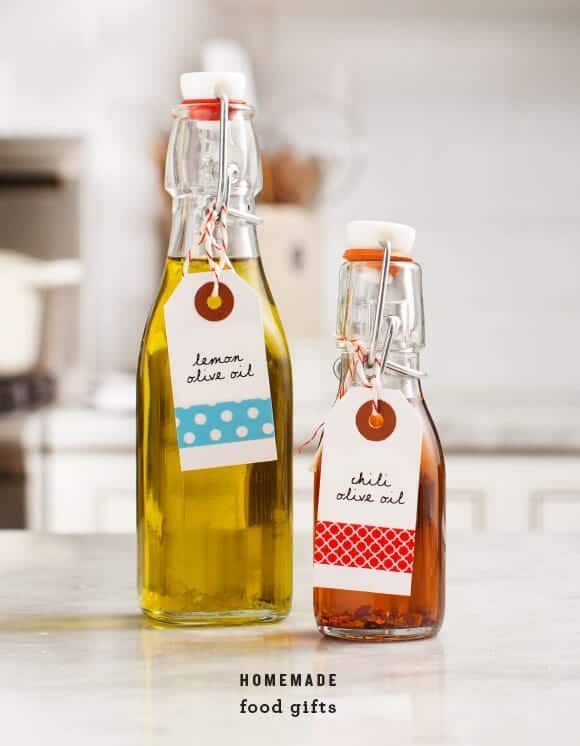 1 cup whole rolled oats*
⅓ cup chopped pistachios
1 teaspoon cinnamon
½ teaspoon sea salt
1 tablespoon coconut oil
3 tablespoons maple syrup
¼ cup coconut flakes
⅓ cup dried goji berries
In a medium nonstick skillet over low heat, toast the oats for 2 minutes, stirring continuously. Stir in the pistachios, cinnamon, salt, and coconut oil and cook for 5 minutes, stirring occasionally.
Drizzle with the maple syrup, stirring to coat, then add the coconut flakes. Continue to cook, stirring continuously, for 5 more minutes.
Stir in the goji berries. Spread the granola on a plate in an even layer and cool completely at room temperature. Store in an airtight container.
*if gluten free, look for oats that are labeled as "Certified Gluten Free"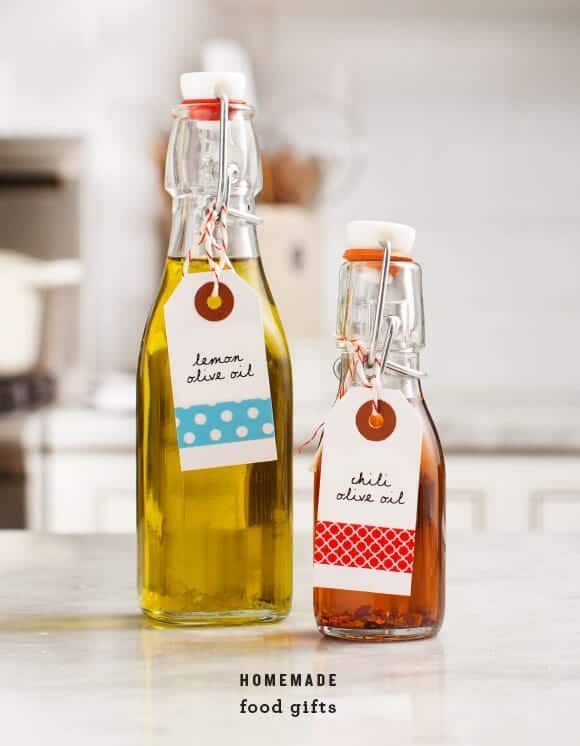 ½ cup creamy almond butter
½ cup chopped dark chocolate, 50% cacao*
1½ tablespoons coconut oil
Combine the almond butter, chocolate, and coconut oil in a medium glass bowl. Make a double boiler by placing the glass bowl over a smaller pot filled with simmering water. Stir until the chocolate is melted and the mixture is smooth.
Pour into a 7 oz. glass jar and cool to room temperature before closing the lid.
Place in the refrigerator until set, about 30 minutes, then store at room temperature.
*if vegan, look for chocolate that doesn't contain milk ingredients.
 This post was created in partnership with The Container Store.

If you make this, let us see! Tag your photo with #loveandlemons on Instagram.