10 Favorite Weeknight Dinners
Happy Wednesday! If you need a healthy mid-week dinner idea, you've come to the right place. Here are 10 recipes that part of our regular dinner rotation. Some of them are super simple, all of them are pretty darn delicious.
And, speaking of weeknight dinners, today is the last day to vote in the Saveur Food Blog Awards. It would mean the world to me if you would take a second to vote for us – click HERE and scroll down to the "Most Inspired Weeknight Dinners" category. THANK YOU!
Simple Sweet Potato Quinoa Bowls (pictured above)
When I'm tired and don't know what to make for dinner, this is what I make. I keep these ingredients on hand so a filling sweet potato bowl is always within reach.
Easy Vegetarian Pho
Pho used to be one of my favorite take-out foods until I learned to make it myself. This version is surprisingly simple to make. Bookmark this recipe for cold season – it's full of shiitake mushrooms and warm, healing spices.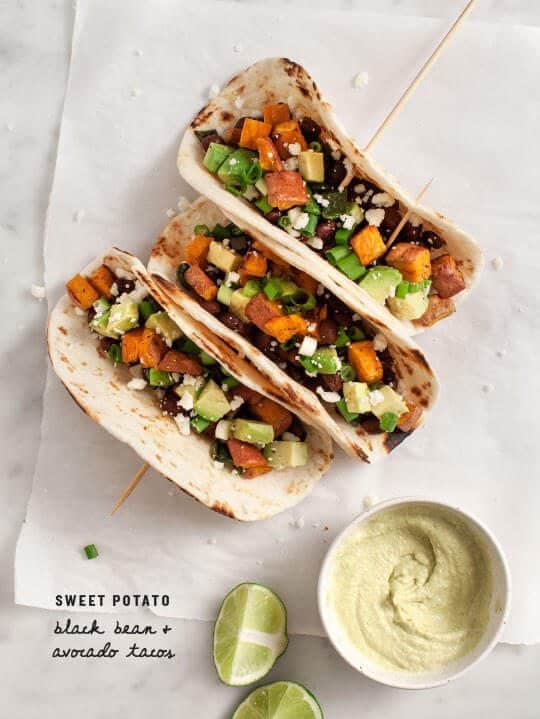 Sweet Potato Avocado Tacos
This one is at the top of the "most made" recipes on this blog. I get so many emails raving about this recipe, and when I meet friends or readers in person, I hear "I love those sweet potato tacos!"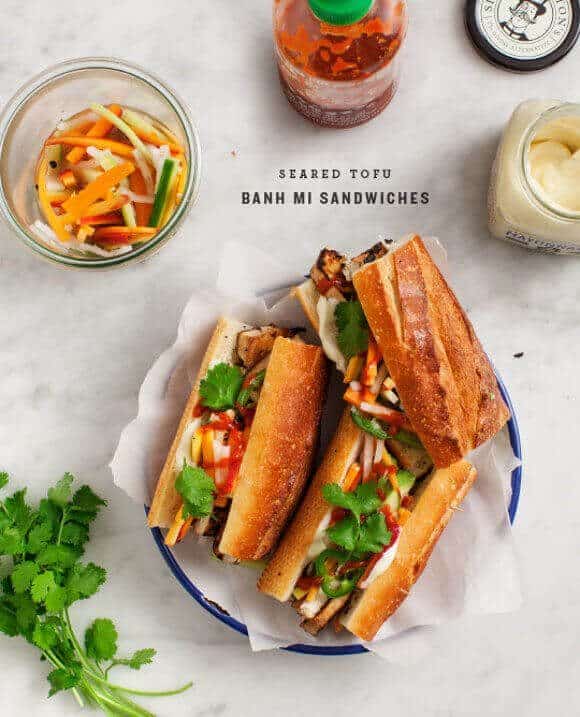 Seared Tofu Banh Mi Sandwiches
I've just listed a lot of soups and salads – if you're in the mood for something heartier, go for these Tofu Banh Mi Sandwiches. If you're scared of tofu, just sub in whatever protein you like.
Spiralized Daikon "Rice Noodle" Bowl
This one is my personal favorite. If you've gathered the ingredients for the Banh Mi (above), then you have almost everything necessary to make this healthy "noodle" bowl.
Cauliflower Rice Burrito Bowl
... and by rice I mean "rice" in quotation marks because the base of this bowl is made of cauliflower. It doesn't get much more veggie-ful than this.
Broccoli Pesto Mac & Cheese
Sometimes even we don't want to cook more than a box of mac and cheese – to make it a tad healthier, dress it up with broccoli florets and broccoli pesto.

If you make this, let us see! Tag your photo with #loveandlemons on Instagram.